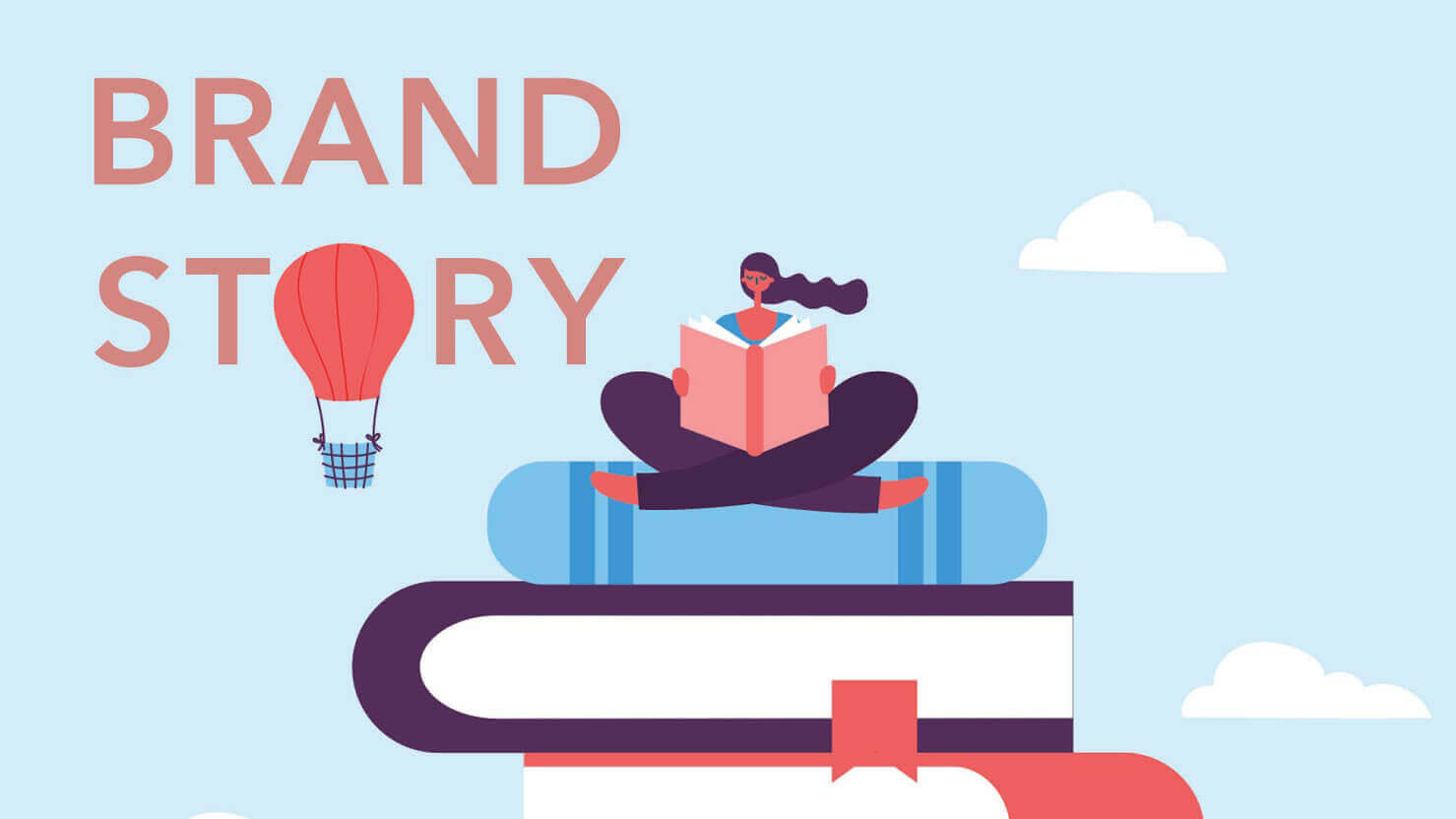 You may think you stand out from other businesses—but do your clients? Your company's brand story is important because it creates distinction, affinity, focus, and personality.
As a professional marketing company, we see companies all the time that lack a brand to drive their business forward. Let's take a look at how you can continue to grow your business through a brand story.


Brand Distinction
from other businesses in your industry? Do you say something like, "We are a dedicated staff, a skilled team, and offer excellent service"?
As a professional marketing company, we have to let you know that's not a brand story—that's just basic groundwork. Every business prides itself on these
to promote their service, experience, and team.
Now, if you were a customer looking for an appliance repair company, which business would you call?
We're a company that prides ourselves on great service and experience!
We're an appliance repair team that has served this community for nearly a century and has repaired more than 10,000 appliances since our beginning.
Obviously number two, right? They don't just say that they have the experience—a piece of their story shows it.
Building a brand story is about communicating knowledge of who you are and what you're capable of to your clients. Yes, it's important that they know you have great service and a quality reputation, but you need to also give
that show that.
A few examples are:
Client reviews
Certifications/affiliate associations
Video testimonials
Professional blog content
Strong service pages
Try to use actual examples, rather than general abstractions. Saying you make a quality product is a lot less powerful than sharing a client's story about how your product exceeded their expectations, as well as your customer service.


Brand Affinity
Imagine you're super hungry and trying to find a place to eat. It's been a tiring day, and you just want some food. Are you more likely to try a new place that could be really bad or stick to what you know and go to your favorite restaurant?
Chances are good you'll choose your favorite restaurant, and the same response is true when people choose which companies to work with to meet their needs or solve their problems.
For example, people have a plumbing emergency, do you think they're more likely to try out a new plumber or call a plumber they have seen in advertisements or they've heard good things about? Essentially, most consumers will always choose a company they already have an affinity with, rather than someone they've never heard of before.
When it comes to a brand story, brand affinity through localization listing is a way to be in the back of people's minds so that when the time comes, your business is immediately moved to the front of their minds. Even if they don't have direct experience with your company, you'll still be on people's minds when they start to explore other options.
Brand affinity is achieved through maintaining satisfied clients and bysocial media management and reputation management.
through things like
By maintaining a presence, your business can maintain an affinity with people so that when they need a product or service in your industry, you're one of the first places they think of.


Brand Focus
Your brand focus is also known as your brand mission. When it comes to the story of your brand, the mission and focus are what drive you forward.
You may want to be a company people trust, feel comfortable at, and can depend on, but what do you hope to be in 10 years?
Hopefully, all of your positive qualities get cemented in place, but we also hope that you continue to
.
In 10 years, you may hope to grow your team, transition to a larger facility, offer more services, be known as a leading business in your industry—the list could go on and on.
As a digital marketing company, we like to start putting ideas in motion early, so that as your company takes shape and grows, you'll be able to walk in full stride rather than stumble.
A brand mission also helps you stay focused when it comes to tough decisions. If you're given two really great options like launching a second location or buying new high-end equipment, your brand mission will help you prioritize which option should come first. Both options may be good, but creating a


keeps your business on track.
Brand Personality
When it comes to your brand story,
is all about the things people relate to you, your team, and your facility.
If you're a brick-and-mortar store, think about your physical location and how customers experience your facility when they come to purchase products. How would that translate to an online store? If you provide a service, consider how customers experience your team at every step of the process, from initial consultation to final installation. Are they getting a consistent, positive message?
The personality of yourself, your team, and your facility all gets factored into your
. These are the traits that help pour into the rest of your narrative, and they excite future and current clients alike.
Ready to Start Your Brand Story?
If you're ready to take your business forward, contact us online or by phone at (877) 658-1473 with any questions. We'll be happy to set you up with a free consultation to show you how we could elevate your company to the next level.
is here to help as your marketing company. Don't hesitate to reach out and